Immigration and Refugee Policy: Ukrainian "Evacuees" in Japan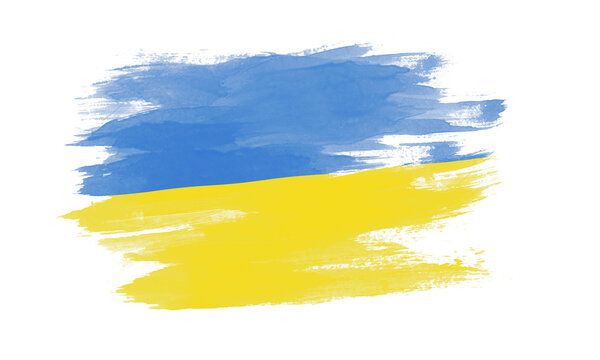 Immigration in Japan is typically framed in economic terms and the word 移民(immigrant) is carefully avoided in public debates. Like many Asian countries, Japan prefers temporary migrant workers to migrants who settle. This conceptualization of migrants as temporary commodities has largely shaped immigration policies and transpires in the lack of integration efforts and programs at the national level.
More than 1,500 evacuees from Ukraine have arrived in Japan since the start of Russia's invasion of Ukraine. Japan has taken unprecedented measures to welcome Ukrainian "evacuees" which has come as a surprise to many. Although Japan has signed the 1951 Convention Relating to the Status of Refugees (hereafter "the Convention") and the Protocol Relating to the Status of Refugees in 1982, the strict interpretation of the Convention has translated into very few individuals being recognized the status of "refugees". The Convention refers to refugees as individuals who are persecuted because of their race, religion, nationality, membership of a particular social group, or political opinion. Japan understands persecution through the lens of threats to a person's life and physical freedom. "Risk of persecution" has been applied in a very narrow way referring to cases where the government of the home country seeks to identify and persecute an individual. Another challenge lies in the burden of proof. To be granted the refugee status in Japan, applicants need to demonstrate persecution in their homeland by providing documentation, as well as written testimony from witnesses, which are conditions incredibly difficult to meet in practice. Finally, applications must be made in person which constitutes a high barrier for most asylum seekers.  Since 1982, it is estimated that only 915 individuals have been granted the refugee status out of 87,892 applications, which represents about 1% of the total applications. The Ukrainian crisis does not challenge the legacy of the historically restrictive refugee policies pursued by Japan since 1982. However, it may stimulate critical discussions about asylum-related policymaking.
Japan has admitted Ukrainians fleeing the war as "evacuees" (避難民) instead of recognizing them with the refugee status (難民). By doing so, the government has avoided stretching the restrictive definition and interpretation of refugees it has typically embraced. There are differences between the status of "evacuees" and "refugees". The status of refugee grants an individual long-term residency and a range of rights and benefits. The requirements for permanent residence and naturalization are partially relaxed; they can receive child-rearing and welfare allowances, and are eligible for a pension. By contrast, the term "evacuees" has no clear definition but it holds the idea that these individuals are in Japan for a short period of time and will eventually return to their country of origin. The initial visa that Ukrainians receive is valid for 90 days (short-term visa), after which they can switch to a one-year visa provided they find employment (designated activity visa). Ukrainian evacuees are granted livelihood support for those who have no friends or family in Japan. Individuals over the age of 12 can receive 2,400 yens per day, 1,600 yens for any additional family member, and 1,200 yen for those under 12. Importantly, those with already established connections to Japan are left with little support. In addition, the government has been working with local governments, NPOs, and companies to help them settle and adapt to their new reality. Mental health support, language classes, schooling for children, and housing and job information have been provided. However, with a temporary residency status, much of their future and possibilities are subject to the government's discretion.  It remains unclear if and how visas are renewable and what the conditions will be or whether visas can be converted into a more stable and long-term residency status.
It is the first time that Japan accepts such a "high" number of individuals fleeing their country. In light of the limited experience it has with refugees, Japan has a lot to learn. The Japanese government has to deal with a lot of questions it has not extensively reflected on before, both in terms of providing integrated and comprehensive support for incoming migrants as well as how to deal with migrants who cannot go back to their home country.
On a finale note, it seems that Japan's decision to admit Ukrainians fleeing the war is a political decision primarily connected to foreign policy rather than based on humanitarian considerations. The disparity of treatment between Ukrainians fleeing the war and those from Myanmar or Afghanistan speaks for itself. Although we need to remain critical toward the rationale behind Japan's decision to admit Ukrainians, we can be hopeful that this shift signals a possibility for incremental revisions of Japan's refugee and asylum seeker policy. The government has been discussing the idea of establishing a "quasi-refugee system" to recognize and provide protection to people fleeing interstate wars and address some shortcomings related to the outdated definition of refugees. The case of Ukraine has some potential to lay the ground for some legal precedents that could eventually reshape Japan's immigration legal customs .