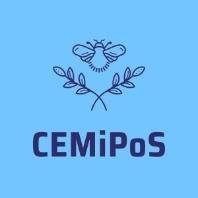 Our History
The Centre for Environmental and Minority Policy Studies (CEMiPoS) was established in December 2016, in anticipation of the 2017 International Conference on Policy towards Indigenous Peoples in Sapporo. Since then, we have accrued more permanent staff, more researchers, and more community allies who represent identities and initiatives from all over the world.
Our Mission
CEMiPoS is an international research centre publishing works on environmental issues and their impacts upon Indigenous Peoples and other marginalized communities. Our goal is to struggle alongside those historically silenced under colonialism, capitalism, and patriarchy.
CEMiPoS advocates rights for all minorities who are surviving the legacies of colonialism, including environmental privatization and degradation. We are dedicated to empowering Indigenous Peoples, including the Ainu of northern Japan and the Sami in Fennoscandian countries. Within these communities, we support environmental activism, policy reform initiatives, and other projects for minority empowerment.
We believe that decolonization can only be achieved when Indigenous and other minority groups act in solidarity. As such, we connect Ainu and Sami with European minority artists to realize transcultural projects. These projects model the supranational collaboration integral to Indigenous liberation.
If you have any questions, concerns, or comments, please contact us at indigenouspolicy2017@gmail.com.
Our Vision
CEMiPoS envisions a future wherein Indigenous Peoples and other minorities live free from systemic oppressions. We understand that this requires systemic change. This means fighting the racist and sexist order of global capitalism that puts some people over others, and people over other living beings. This means resisting the racist and sexist modes of thinking in society but also within ourselves. More so than seeking equality between colonized and colonizer, between woman and man, this means rejecting these binary categories altogether.
But we also believe the simple negation of systems of oppression is not enough for Indigenous liberation: we must build a new world in the wake of the old. And rather than replacing Western universalism with a new universalist doctrine, we believe local Indigenous knowledges must guide both our day-to-day practices and utopian visions.
Our Methods
CEMiPoS publications vary in medium and authorship. However, all pieces are produced according to minority peoples' own interests. As a result, CEMiPoS scholarship embodies a diversity of perspectives that represent the experiences of minority peoples around the world.
Academic research is one of the pillars that defines our work at CEMiPoS. From a conscious decolonial perspective, to prioritize local Indigenous ethics and concerns remains at the core of our research activities, in an act of struggling for decolonization of both academic contexts and Indigenous realities. By way of research we mean to denounce historical injustice and human rights violations in Indigenous and minority contexts, but we also aim to place emphasis on paramount milestones where successful resistance movements have occurred. Lessons learned are to be shared for the wider benefit of communities worldwide.
Our contributors collaborate with relevant minority communities firsthand when drafting pieces for publication. All of our publications dismantle colonialist histories by privileging minority persons' own stories and local knowledges. In privileging minority accounts, we attempt to actualize self-definition and self-determination for minority peoples. Our overarching goal is to decolonize academia, art, and media in preparation for a truly postcolonial future.
With every publication, performance, or outreach project, CEMiPoS works within, yet strives to revolutionize, the latest protocols for human rights research. We look to international human rights law, including the United Nations Declaration on the Rights of Indigenous Peoples (UNDRIP), as well as myriad community statements, when selecting which terminologies and theories best represent minority self-definitions. We also work with the ICCA Consortium in order to strengthen our global connections to minoritized peoples beyond Japan. However, the bulk of our work consists of grassroots networking with similar nonprofits, and most importantly, with Indigenous communities themselves.
Grounding our work in Indigenous perspectives means fostering long-term collaborations based on solidarity across differences. These collaborations are at the heart of our struggle: we have close relations with Ainu organizations such as the Ainu Women's Association (Menoko Mosmos), and the Monbetsu Ainu Association. We also collaborate with allies in other parts of the world, such as the South Sami community in Dearna/Tarnaby, Sweden, and Amareya Theatre from Gdansk, Poland.
There is always more work to be done when it comes to securing minority rights. Thus, CEMiPoS continues to evolve its mission, its vision, and its methodologies in the hope that one day, all minoritized people will be liberated from oppressive systems.
Staff
Director
Hiroshi Maruyama, Honorary Doctor, the Hugo Valentin Centre, Uppsala University in Sweden, and Professor Emeritus, Muroran Institute of Technology in Japan
Dr. Hiroshi Maruyama is Professor Emeritus at the Muroran Institute of Technology in Japan. The main focus of his research previously lay in rural Japanese locals' struggle for social justice, local autonomy, and sustainability throughout their conflict with authorities over natural exploitation. Since participating in the Northern Research Forum in Oulu Finland in October 2006, he has been devoted to comparative indigenous policy studies based in the Arctic Centre of the University of Lapland in Finland and in the Hugo Valentin Centre of Uppsala University in Sweden. Over the years, he has extensively published English articles and books in international publishers. In December 2016, he founded CEMiPoS (Centre for Environmental and Indigenous Policy Studies), which aims to support and empower marginalized people through scholarly work. In recent years, he has been actively collaborating with promising and internationally recognized researchers and artists towards eliminating colonialism, racism, and sexism. In 2016, he was awarded an honorary doctor from Uppsala University.
Adjunct Professors
Kamrul Hossain, Director of the Northern Institute of Environmental and Minority Law, Arctic Centre, University of Lapland in Finland
Kamrul Hossain is a Research Professor and the Director of the Northern Institute for Environmental and Minority Law (NIEM) at the Arctic Centre in the University of Lapland. He is an Adjunct Professor of Public International Law at the University of Lapland and the leader of the University of Arctic's Thematic Network on Law. By training, his specialty lies in the field of international law. The focus of his research currently lies in international environmental law that applies to the Arctic as well as in human rights law, in particular concerning the rights of the indigenous peoples. Over the years, Prof. Hossain has extensively published in all areas of Arctic governance (climate change; marine environment, maritime de-limitation and law of the sea; human activities in the Arctic such as shipping and resource extractions including mining and, onshore and offshore oil and gas developments; marine bio-diversity conservation; and human rights and human security dimensions applicable to the Arctic) highlighting legal, institutional and policy perspectives. He has served as visiting professor, scholar and fellow in a number of foreign universities including University of Technology, Sydney; University of Toronto, Canada; Muroran Institute of Technology and Hokkaido University, Japan; Harbin Law School, China, etc.
Leena Huss, Professor Emerita, Uppsala University in Sweden
Leena Huss is Professor Emerita at Uppsala University, Hugo Valentin Centre, in Sweden. She has published on reversing language shift in northern Scandinavia, contact linguistics and multilingualism, and edited and co-edited anthologies on managing multilingualism in Sweden, linguistic revitalization in education and language emancipation in Europe and beyond. Her research interests include language policies and language planning in Scandinavia and beyond, multilingualism, and linguistic revitalization. She recently wrote an evaluation of the Sami Language Centre in Sweden from a revitalization point-of-view for the government.  She has a special interest in the revitalization of South Sami, and together with South Sami colleagues Sagka Stångberg and Patricia Fjellgren she has published articles and booklets on language revitalization in practice. Her present focus is on the impact of language loss and local revitalization efforts on health and wellbeing in Indigenous communities. During the last few years, she has cooperated closely with several colleagues belonging to an international circle of researchers which was formed after the Cemipos conference in Sapporo in December 2017.
Katarzyna "Kasia" Pastuszak, Dancer and Artistic Director, Theatre Amareya in Gdańsk, Poland
Dance/theatre researcher and academic teacher (PhD dissertation entitled Hijikata Tatsumi's Ankoku butō – the Theatre of the body-in-crisis University of Gdańsk); dancer and artistic director of Amareya Theatre; adjunct associate professor of CEMiPOS (Centre for Environmental and Minority Policy Studies); a receiver of prestigious artistic scholarships (eg. "Młoda Polska" granted by the Polish Ministry of Culture). Since 2012, together with the Inuit Louise Fontain (Greenland/Norway) Kasia continues to develop the international performance project Nomadic Woman and develops the theory of artistic practice as a processual tool in the struggle for the recovery of identity and empowerment of indigenous women. Since 2017 co-operates closely with Prof. Hiroshi Maruyama, honorary member of Amareya Theatre and founder of CEMiPoS, and Menoko Mosmos of the Ainu Women Association (Sapporo). Since 2019, together with these partners, she develops the project Independent Without Borders: Pol(s)ka in Japan supported by the Polish Ministry of Culture through the programme "Cultural Bridges" operated by the Adam Mickiewicz Institute.
Honorary Advisers
Tomas Colbengtson grew up in a small Sámi village near Björkvattnet in Tärna, under the polar circle of Sweden. In his artwork, he asks how colonial heritage has changed Indigenous lives and landscapes, both of the Sámi and other Indigenous peoples. Having lost his mother tongue Sámi language, he works with visual art, using Sámi images and forms to reflect on Sámi history and collective memory. He is continuously experimenting with new forms of media and material, from overlay glass and metal printing to etching and digital art forms. This way, he seeks to assemble a language to formulate the loss but also rejuvenation of Sámi identity. His work has been featured in numerous international exhibitions.
Antonie Frank Grahamsdaughter, video artist and journalist, unearths the roots of memory and heritage which have never disappeared despite distorting practices of whitewashing and erasure. She has been the recipient of a number of accolades, including a 2016 recognition as one of the leading innovative film pioneers by European Women's Video Art (EWVA), and was awarded "best director" at the Toronto Alternative Film Festival for her 2019 film Uprising. She has initiated several exhibitions with Indigenous film and art. She also writes continuously about Indigenous issues. Recently, she has been working with her family to unravel her family history. She is now working on a script based on the material for a fiction, a poetic personal film about the family, colonization, and whitewashing.
Stefania Castelblanco Pérez is a Colombian artisan, researcher, and designer based in Bogotá and Stockholm. Her expertise lies in the crafting of upcycled bags and other accessories. Currently, through practice and research, she investigates the relation between sustainability, material availability, traditional craft techniques, and the role of craft processes in collective, ecological and cultural resistance. Her recent research work focuses on Indigenous craft materiality and process as tools for social, cultural, and ecological resistance.
Leni Charbonneau is currently obtaining her master's degree in Global Environmental History at Uppsala University in Sweden. Her work unfolds at the intersections of epistemology and ethics, and she is interested in historicizing and challenging normative socio-cultural concepts concerning human-environmental relations. Her most recent publications have taken the form of collaborative projects in the fields of environmental aesthetics and philosophy.
Masumi Tanaka had served as a curator at the Historical Museum of the Saru River in Biratori, Hokkaido until April 2021. After doing volunteer work in Vietnam and Nepal coordinated by the Japan International Cooperation Agency (JICA), she studied Sami traditional ecological knowledge and biodiversity conservation as a researcher at the University of Lapland Arctic Center in Rovaniemi, Finland from 2008 to 2013. Her current research interest lies in social justice and human rights education.
Researchers
Mashiyat Zaman from New York City has been a member of CEMiPoS since April 2019. After graduating Amherst College in 2018 he moved to Tokyo, where he spent time learning about different social movements taking place in Japan, including the Ainu Indigenous rights movement, while working as a data engineer. In August 2021, he moved home to begin his preparation for graduate school, and continues to support CEMiPoS through maintaining its website, writing and editing articles, and learning more about decolonization efforts in his community and around the world.
Meindert Boersma is a researcher and activist from the Netherlands who joined CEMiPoS in May 2020. He is currently a postgraduate student at the University of Cambridge, where he researches the way in which states and empires treat marginalized people at their frontiers. Connecting his theoretical interests to the social justice struggles of peoples such as the Ainu, Uyghurs and Palestinians — as well as the global climate crisis — he is looking for ways to translate radical theory into radical practice. He has fulfilled different tasks at Cemipos, such as editing academic publications and drafting human rights reports.
Carles Jornet Aguareles (Barcelona, Catalonia) is a social anthropologist specialized in Indigenous cultural heritage and decolonizing processes in the Pacific area. His research has mainly focused on the island of Rapa Nui (Easter Island), where he lived together with the Indigenous community while participating in various projects in the field of cultural heritage and archaeology of Rapa Nui, between 2013 and 2016.  Jornet's research encompasses various topics, such as heritagization processes, interethnic conflicts and Indigenous peoples' rights. His work presents a critical approach to the disciplines of anthropology and ethnography, casting doubt on the role of western researchers in postcolonial realities and bringing out the relevance of Indigenous epistemologies and traditional knowledges within academic contexts. His research was granted the "X J.F. Mira Research Award" for his work on decolonizing processes of heritage on Rapa Nui, which will be published as a monograph. He has been a researcher at CEMiPoS since early 2021, collaborating with the edition of the book "Decolonizing Futures" and with the Musée d'Ethnographie de Genève (MEG) for the exhibition entitled "Environmental Injustice, Indigenous People's Alternatives".
Eléonore Komai is a Belgian/Japanese researcher at CEMiPoS and a Ph.D. student in Political Science at Concordia University in Tiohtià:ke/Montreal, Canada. She holds a Master's degree in law and a Bachelor's degree in political science from Sciences Po Paris. Her doctoral dissertation focuses on labor migration policy in a comparative perspective. Her broader research interests revolve around Indigenous people in contemporary politics, and policies and politics of immigration and integration. Her work is informed by critical scholarship related to gender, race, ethnicity, and class.
Olivia Doyle is a student at Amherst College in Massachusetts, USA. Her undergraduate thesis tackles the exhibition of Ainu individuals, material culture, and history in a selection of Japan's national museums since their founding. She critiques Upopoy National Ainu Museum and Park in particular. Olivia's work argues that national Ainu policy necessarily informs how national museum exhibits define Ainuness for public edification. Grounding her historical perspective within the thesis, she aspires to devise radically anticolonial solutions for national exhibitions of indigenous heritages going forward. Currently, Olivia is continuing to research with CEMiPoS while living in Japan and tutoring English using anti-colonial pedagogy.
Interns
Honoka Seki is a student at Chuo University in Tokyo, Japan. She was raised in Ainu Mosir (Hokkaido). The focus of her research lies in International Human Rights Law, in particular concerning the rights of Indigenous peoples. In 2021, she was a member of the Sydney Active Learning Program, through which she conducted a comparative study of Indigenous land rights between Australia and Japan. She is learning ways to involve the Ainu community in law-making processes so that their voices are reflected.