CEMiPoS participates in ICCA Consortium workshop on 09th August, the International Day of the World's Indigenous Peoples 2021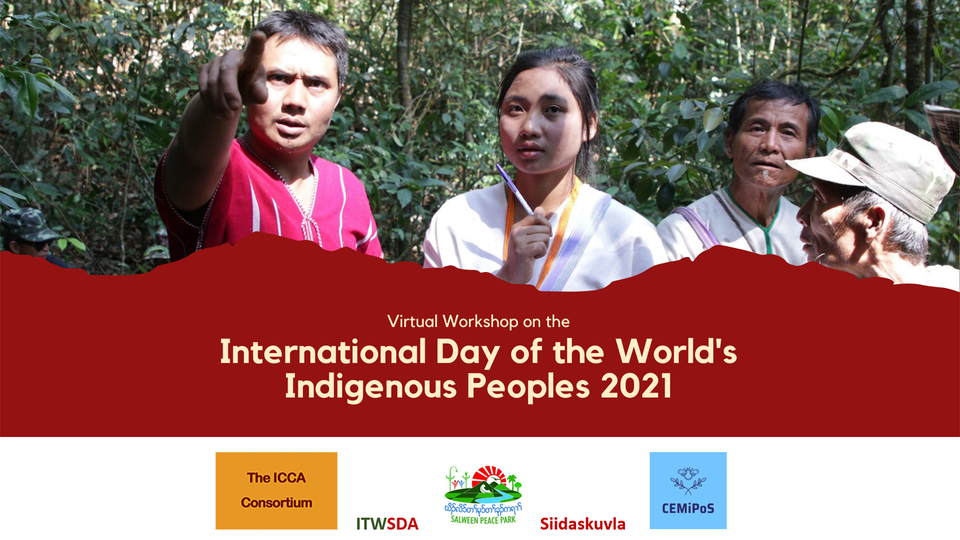 On August, 9 CEMiPoS participated in the workshop "Sustaining Territories of Life: A Solidarity Exchange on Indigenous decolonization and sustainable self-determination" organized by the ICCA Consortium. The workshop focused on Indigenous practices of sustainability that entail nurturing and perpetuating territories of life beyond the state apparatus and market.
CEMiPoS's presentation entitled "The Ainu and fishing rights in Japan: Historical legacies and ways forward" discussed historical and colonial legacies, and the their implications for fishing rights in contemporary Japan. It was argued that a better understanding of Ainu worldview and the processes of colonization and assimilation of the Ainu is required to approach contemporary developments pertaining to fishing rights in Hokkaido. Specifically, the presentation focused on Hatakeyama's campaign for fishing rights in Hokkaido. The case of fishing rights exhibits some attempts for self-determination and protection of Ainu lands and waters, while also highlighting the ways these efforts encounter and continuously interact with colonial policy.
More information about the workshop:
Sustaining Territories of Life: A solidarity exchange on Indigenous decolonization and sustainable self-determinationDescriptionApproximately eighty percent of all biodiversity on the planet thrives in the twenty-two percent of global territories home to Indigenous peoples. This workshop will focus on Indigenous practices of sustainability that entail nurturing and perpetuating territories of life beyond the state apparatus and market system.

The speakers will examine how Indigenous knowledge and practices are shared, renewed, and reinterpreted across generations to promote Indigenous nations' well-being, governance, and sustainability. By taking a comparative approach of Indigenous nations and communities across continents and regions, we will examine different pathways to self-determination and resurgence through a lens of Indigenous sustainability and climate justice.

SPEAKERS

Keynote speech: Life beyond the state: Indigenous expressions of sustainable self-determination
By Dr. Jeff Corntassel (Cherokee; ICCA Consortium Honorary member), University of Victoria

A view to the Sámi situation: Current challenges and ongoing work
By Aslak Holmberg, Siidaskuvla

The Ainu and fishing rights in Japan: Historical legacies and ways forward
By Hiroshi Maruyama and Eleonore Komai, Centre for Environmental and Minority Policy Studies (CEMiPoS)

Salween Peace Park: A Karen Indigenous grassroots movement for peace, conservation and a just future
By Paul Sein Twa, Salween Peace Park

Survival and revival of Indigenous Taiwan in the post-colonial, post-modern, and post-tradition era
By Sutej Hugu, Indigenous Taiwan – Self Determination Alliance (ITW-SDA)
source: https://www.iccaconsortium.org/index.php/2021/08/02/event-workshop-indigenous-decolonization-and-sustainable-self-determination/