Amareya Webinars and Other Content Available Online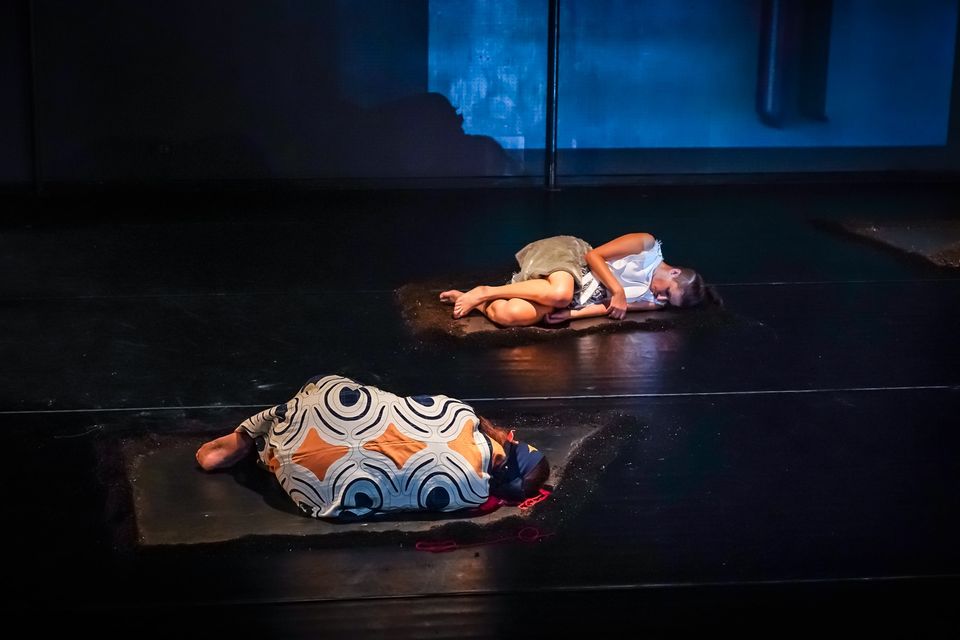 On 18 and 19 December, CEMiPoS co-hosted two webinars in collaboration with the Amareya Theatre & Guests (Gdansk, Poland). These webinars were part of the "Independent Without Borders: Poland in Japan" project set up by Amareya Theatre & Guests in collaboration with CEMiPoS, the Ainu Women's Association and other individuals and organizations. The introduction statement for the webinars can be read here. Links to the respective webinars and more information about the speakers can be found below. We express our gratitude to all of the guest speakers, moderators, interpreters and viewers for participating in our webinars.
Webinar 1: "The Ainu People Meet the Poles - Bronisław Piłsudski's Legacy in Contemporary Poland and Japan" featured several distinguished researchers, writers, artists and activists. The webinar focussed on the miraculous meeting between exiled Polish Bronisław Piłsudski and the Ainu in Karafuto (Sakhalin) in the late 19th century, and how this historical figure and the meeting between the two peoples influences the present and is being revisited by academic researchers, artists and ethnographers both on the Polish and the Ainu/Japanese side.
The webinar started with Shinichiro Sakikawa, science journalist and author of a book on the legacy of Bronisław Piłsudski titled Rokan no Uta (Songs of Wax Cylinders), who gave us a good introduction to Bronisław Piłsudski. Yōsuke Kosaka, author of several books on the Ainu, provided us with a history of the Ainu with a special focus on the hardships of the Karafuto Ainu people throughout history. Author Sōichi Kawagoe talked about his award-winning book Netsugen in a video message. Through blending fact and fiction in his novel, he portrays the Ainu as equal partners of Piłsudski and people who resist oppression and carve out their own future. Ryōko Tahara, long-time Ainu activist and founder and chairperson of the first Ainu Women's Association, told of her visits to Shikotan in the Kuril Islands, Unalaska in the Aleutian Islands and Piłsudski's grave in a suburb of Paris. Writer, editor, lecturer and researcher Paweł Goźliński discussed his novel Akan, where he examines Piłsudski's complex relationship with colonialism as an anthropologist. Jadwiga Rodowicz-Czechowska, curator at Józef Piłsudski Museum, Warsaw with a long career in Poland-Japan relations, discussed the memory of Bronisław Piłsudski and his continuing inspiration. She suggested future Piłsudski studies to be conducted from viewpoints of women and children. Lastly, Katarzyna Nowak, Deputy Director of the Manggha Museum of Japanese Art and Technology, showed the diverse array of research projects that have sprung from Piłsudski studies. The speakers convincingly demonstrated how one intercivilizational encounter based on mutual respect and solidarity can continue to inspire researchers, artists and activists for generations after.
Webinar 1 can be rewatched here. The abstracts and bios of speakers and organizers can be found here.
Webinar 2: "Women's Voices: Art and Activism" featured several distinguished artists and activists who talked about the art and culture that encourages marginalized people to fight against colonialism, racism and sexism and enables minorities to voice their concerns, speak their identity and propose new solutions in local and international dialogues. In recent years, an international exchange programme between artists called art-in-residence has been developed in the world. Indigenous artists in the Nordic countries produce their works in connection with decolonization in the art-in-residence. Amareya Theatre & Guests, together with the artists associated with this programme for many years, have been working to support minorities and express solidarity with women who face different forms of oppression and discrimination. For instance, members of the Ainu Women's Association have performed contemporary dance and theatre with Amareya Theatre & Guests since 2017 to emancipate themselves from colonialism inside their bodies and minds.
The webinar started with Ryōko Tahara, who presented how Ainu women who have performed at Amareya Theatre & Guests in recent years could decolonize their bodies and minds through doing workshops and performances with their Polish allies. Antonie Frank Grahamsdaughter, an artist who works with experimental film and photography, introduced legendary Ainu artist and activist Shizue Ukaji to the audience through films and photos. In addition, she enthusiastically shed light on the activism of female Indigenous artists in Canada, New Zealand and Sweden. Najavaraq Louise Fontain, Greenlandic performance artist, storyteller and photographer, began her presentation with a beautiful poem and film on the "Mother of the Sea", who lives at the bottom of the sea to protect our lives. She further mentioned that through a collaboration with Amareya Theatre & Guests she could make her own story for the performance of "Nomadic Woman". Katarzyna Pastuszak, Artistic Director of Amareya Theatre & Guests and lead organizer of this webinar series, explained how this innovative performance grew out of combining an old Greenlandic traditional knife called, Najavaraq's Norwegian and Danish accents, and a lullaby sung by her grandmother. She suggested that the performance was made universal by embracing narratives of Ainu women in it. Magdalena Mellin, visual artist, painter, performer, writer and poet, presented two topics: the performative show "PreMother's Sin" - referring to the archetype of the guilty Premother-Eve - and the Black Venus Protest (BVP). Initially, BVP was an artistic study of protest, but it developed into a platform for those who want to defend the human rights of marginalized people. Monika Wińczyk, performer and activist, explained the several actions of BVP in detail, such as performative protests against all types of violence in solidarity with LGBTQ and Black Lives Matter movements, the democracy movement in Belarus and the global environmental movement, stressing that women will never walk alone. Finally, Leni Charbonneau encouraged Amareya Theatre & Guests in Poland and Menoko Mosimosi in Ainu Mosir (the land of Ainu) to continue collaboration by highlighting the power of coalitions which transgress dominant temporalities, spatialities and embodied narratives. This conclusion was underscored by the other speakers, who again stressed the importance of art and international solidarity in the discussion session.
Webinar 2 can be rewatched here. The abstracts and bios of speakers and organizers can be found here. In addition, you can find the posts of Amareya Theatre & Guest on their Facebook page.
---
Header image by Tomoko Kosugi. Depicted is the performance of "Nomadic Woman"  performed in Sapporo, Japan in December 2017. More information about this project can be found above (source: Facebook).