CEMiPoS Participates in Second Water Defense Meeting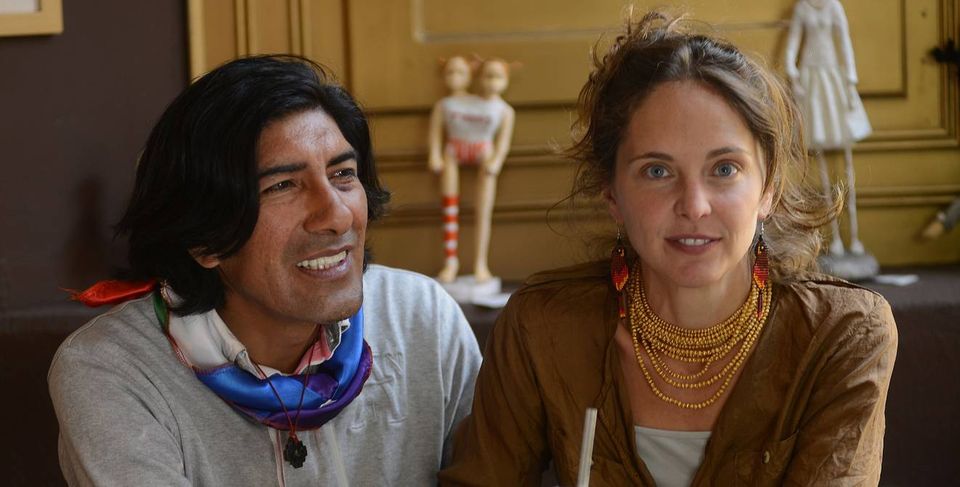 On February 16th, five CEMiPoS researchers participated in an international meeting to discuss indigenous water defense strategies. The five researchers included Director Maruyama Hiroshi, Meindert Boersma, Carles Jornet, Mashiyat Zaman, and new addition Olivia Doyle, who conceived and organized what was the second in a series of Water Defense Meetings.
Doyle first conceptualized a water defense conference while working with Manuela Picq and her partner Yaku Peréz Guartambel in the summer of 2021. Both Manuela and Yaku have existed at the forefront of indigenous rights activism, journalism, and politics for years, Yaku himself running for the presidency of Ecuador on the indigenous party ticket in 20(?). While working with Doyle, Yaku expressed a desire to strengthen his network of global Indigneous water defenders. Doyle finished up the designs for the local water defense museum she was originally commissioned to draft and soon offered to introduce Yaku and Picq to the CEMiPoS team. Thus began the Water Defense Meetings.
At the first meeting, participants introduced their own experiences with water defense. Yaku and Picq shared stories about extractivism affecting the Quechua Cañari peoples in Yaku's hometown, Tarquí, Ecuador. Yaku expressed his ultimate goal to protect water, for both Indigenous and other peoples, from the contamination and monopolization inherent to extra to its capitalism.
Yaku's statements were met with Maruyama and Zaman's retelling of the Nibutani Dam case and its lasting impacts upon Ainu water defense today. He highlighted the reclamatory practice and arrest of Hatakeyama Satoshi to illustrate how the Japanese state fails to secure Ainu water use rights. Maruyama then detailed how current laws practically bar Ainu communities from accessing the waterways tied to their Indigenous identity. He explained that Ainu are required to endure a long petition process to use lands and waters colonially deterritorialized from them. In practice, most Ainu, save for the most ardent activists, are effectively prevented from accessing their resources without interruption. According to Maruyama, those Ainu who participate in water defense have become a "minority within a minority," in part due to the legal repercussions which face any Ainu who seeks to interact with his or her ancestral waterways in unsanctioned manners
At the second meeting, the agenda outlined two topics for discussion: post-extractivist strategies for indigenous resource reclamation, and ecofeminist perspectives on water. Jornet kicked off the formal meeting with an overview of water reclamation in Rapa Nui. He explained that Rapa Nui community members formed a Local Council on Oceanic Issues which, among other initiatives, sought to create a Marine Protected Area. He was pleased to report that a Multiple Uses Marine Protected Area was established under the ILO Convention 169. The Convention ratified state and local community co-management of the Area, and restored traditional fishing permissions. In turn, Rapa Nui communities have been counteracting maritime extractivism by performing he hi te ika and he runu te pipi e te puri, two traditional littoral resource extraction methods.
Jornet's presentation elicited many questions about the character, implementation, and goals of Rapa Nui post-extractivism. Other Meeting participants were particularly interested in whether the Local Council model could be translated to other indigenous contexts, particularly to those in which Indigenous Peoples may not share as quite a strong sense of community, or may not exist with as much geographic and economic autonomy from their colonial governments. Next meeting, we plan to discuss effective strategies for indigenous mobilization in greater detail.
With some time to spare, Boersma closed out the meeting by defining the ecofeminist concept "reason-nature dualism". This paradigm asserts that the logic of oppression that exists between men and women in patriarchal societies, and between colonizer and colonized in colonial societies, also exists between human and nature under extractivist capitalism. Boersma directed meeting participants to Val Plumwood's work on the simultaneous assumption and denial of nature for further reading.
Our hope is that the Water Defense Meetings will bring water defenders from across the world into conversation, not only to brainstorm effective strategies for water management, but also to build relationships upon which we each rely when defending water in our own communities.