Meeting Kimura Ekasi at Biratori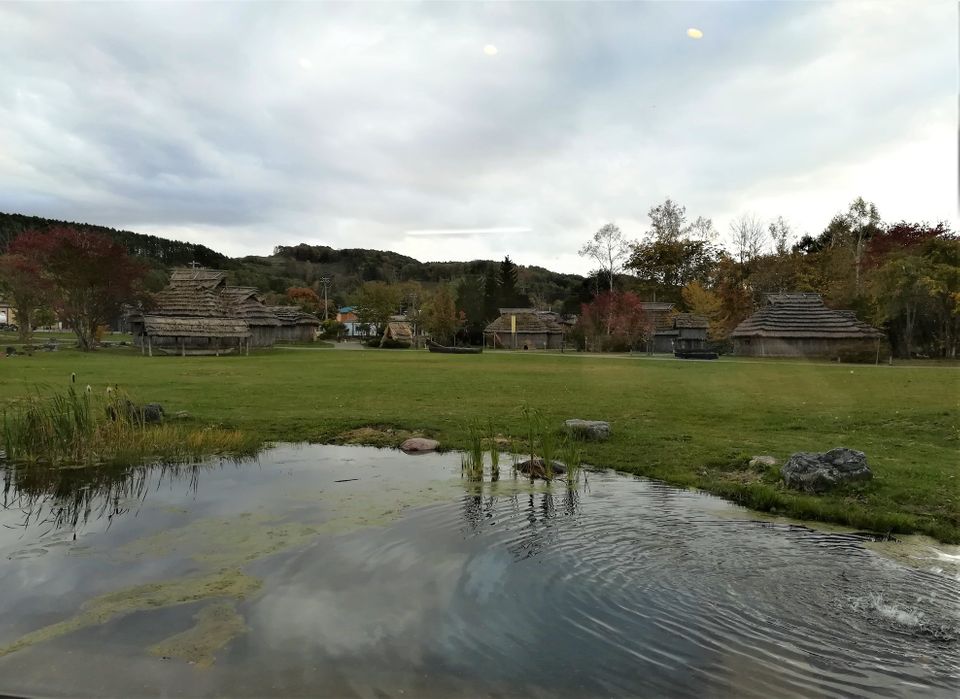 On 15 October, Carmen and I met Kimura Ekasi, one of the Ainu leaders in the repatriation movement in Japan, in the town of Biratori where he was born and raised. His ancestors went through forcible relocations twice: supposedly, the first might have taken place from Motokanbe to Anesaru Niicappu in 1877; the second from Anesaru to Nukibetsu Biratori in 1916. Six human remains in the Ainu graveyard in Nukibetsu were robbed by professor Yamazaki Haruo at Hokkaido University in 1933.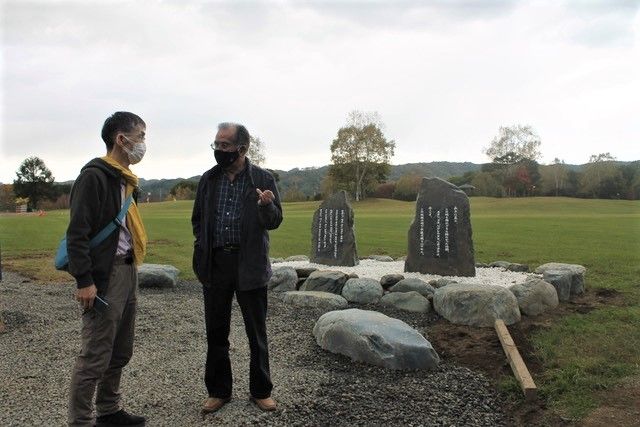 In 2015, the Ekasi happened to see the monument of a former aborigine's school near Anesaru. He didn't know why, but he felt as if he had been struck by lightning then and there. Since then he has been devoted to taking care of his ancestors. First, he established the Biratori Association of the Study of Ainu Human Remains with 30 neighbors. Second, he and his colleagues at the Biratori Association raised their voices demanding the repatriation of their ancestral remains kept in universities. He has argued that those who were committed to grave-robbery should return stolen goods, including human remains, to the Ainu communities concerned.  
In 2018, the Japanese government set its guidelines for the repatriation of unidentified Ainu human remains to their original places as a result of the Ainu repatriation movement. The guidelines, however, entitle the Japanese government to authorise an applied Ainu organisation's ability to console the spirits of the deceased. Although Kimura Ekasi criticises the Japanese government for its colonial guidelines, the Biratori Ainu Association followed them so that they could take responsibility for their ancestors. Additionally, an agreement will be concluded between the mayor of Biratori and the President of the Biratori Ainu Association by the end of October 2020. It restricts both parties from becoming involved in any research on Ainu human remains and burial accessories buried or kept in Biratori's repository in the future.  
On 29 and 30 October 2020, 34 Ainu human remains will be repatriated to the Biratori Ainu Association from the Hokkaido, Sapporo Medical, Tokyo and Niigata Universities. In order to welcome their ancestors, Kimura Ekasi as well as the Biratori Ainu Association have prepared a repository and a graveyard for them for the time being. According to the Ekasi, some of them will be reburied in the place where he stands in the photos or other areas in Biratori, while others may be kept in the repository.