Independent Without Borders: Pol(s)ka in Japan 2021 — A Collaboration Between Polish and Ainu Women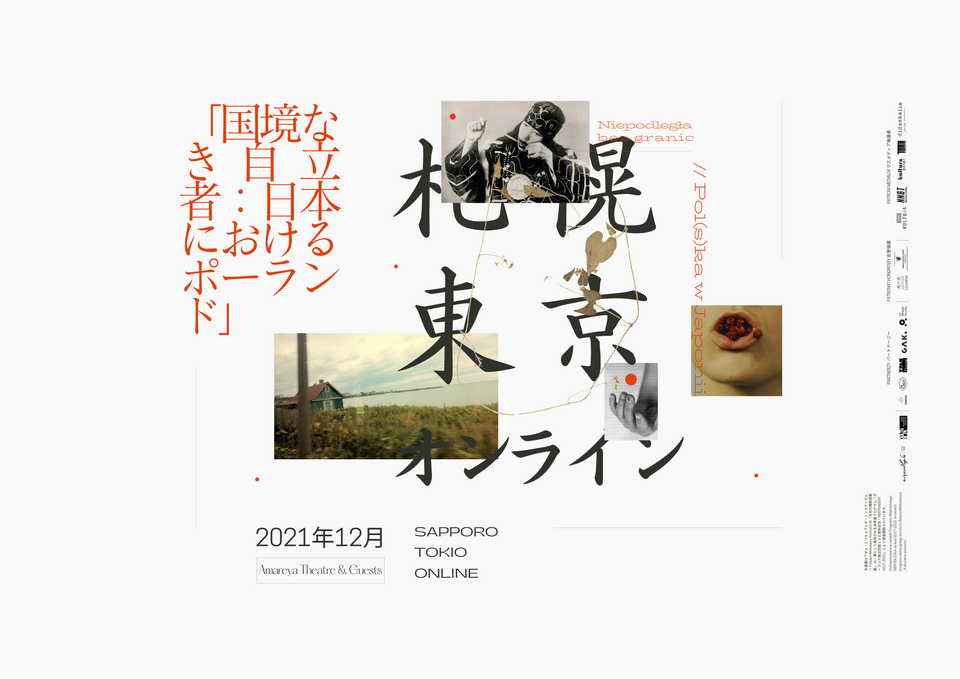 After much planning and anticipation, this December 11–19, Amareya Theatre and the Ainu Women's Association will collaborate to bring us "Independent Without Borders. Pol(s)ka in Japan 2021",  a series of workshops and performances in Tokyo, Sapporo, and online.
Dec. 11, 19:00 JST / 11:00 CET (online): To begin the series, Amareya will host a workshop on physical expression called『動作における関係 / 関係における身体』(Polish: "Relacja w ruchu/ciało w relacji"; Eng: "Relation Through Motion / Body Through Relation"). Participants will receive guidance in improvising movements exploring the relationship between their bodies and minds and the outside world through Dance Movement Therapy (DMT).
Event page and registration.
Dec. 12 (Tokyo): Amareya will perform『解剖学』("Anatomies"), an interrogation of the meaning of the human body as described by the physician Sugita Genpaku (1733–1817), who wrote the anatomy textbook Kaitai Shinsho, and Tatsumi Hijikata (1928–1986), the founder of Butoh. The performance will be accompanied by Professor Takashi Morishita's lecture on the relationship between Genpaku's anatomical discoveries and Hijikata's philosophy of dance.
Event page.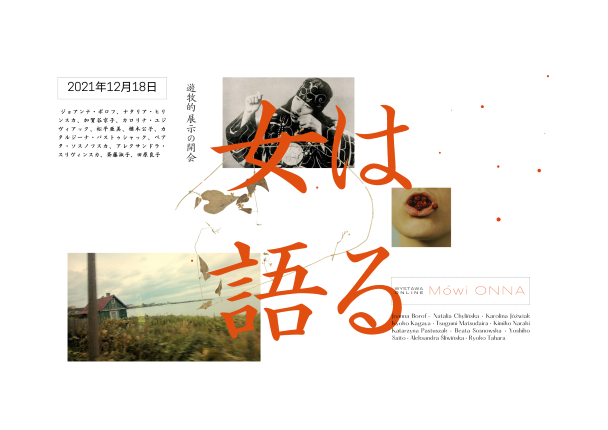 Dec. 18, 18:00 JST / 10:00 CET (online): Amareya will perform 『女は語る』(Polish: "Mówi ONNA"; Eng: "She Speaks") with members of the Ainu Women's Association (Kyōko Kagaya, Tsugumi Matsudaira, Kimiko Naraki, Yoshiko Saitō, and Ryōko Tahara). The performance is inspired by the oral herstories of Ainu women – the verbal transmission of their traditions, of their lives, and of the fire that illuminates the tension they share as women. The performance will air on the website (𝚖𝚘𝚠𝚒𝚘𝚗𝚗𝚊.𝚌𝚘𝚖), which will go live the day of, and will be followed by an interview with the performers to be live-streamed on Facebook and YouTube.
Event page.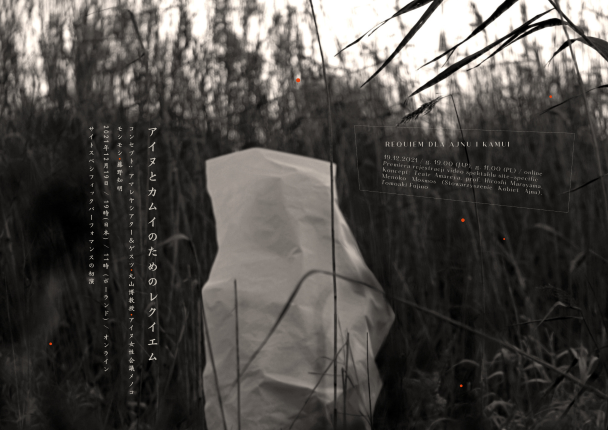 Dec. 19 (online): The last performance in the series『アイヌとカムイのためのレクイエム』(Polish: "Requiem dla Ajnu i Kamui"; Eng: "Requiem for Ainu and Kamuy") will premiere as a video recording. "Requiem" is a site-specific performative intervention that creates a collective, intercontinental ritual. Through its Ainu performers, it sheds light on a history of Ainu Mosir that has been made invisible by colonialism, and shows that Ainu women have nevertheless inherited the fire of their ancestors as they pray for the restoration of the reciprocity between Ainu (humans) and Kamuy (everything related to human livelihood, including land, water, and natural resources). The Polish artists of Amareya complement these voices, creating a subtle polyphony of experiences that will become a new structure and inspiration for future recordings.
See the event page for updated links.
Concept: Amareya Theatre, Prof. Hiroshi Maruyama, Menoko Mosmos (Ainu Women's Association)
Directors: Katarzyna Pastuszak, Natalia Chylińska
Portraits: Beata Sosnowska
Video: Tomoaki Fujino, Piotr Nykowski
Performers: Natalia Chylińska, Kyōko Kagaya, Tsugumi Matsudaira, Kimiko Naraki, Katarzyna Pastuszak, Yoshiko Saitō, Aleksandra Śliwińska, Ryōko Tahara